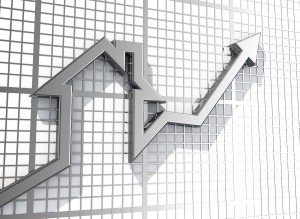 If you're in the market for good news, this month's trend report for the West Central Florida region offers exactly that! Three key indicators have revealed movement in a very positive direction.
One aspect (always of particular interest) is the actual supply – how many homes are available for sale.
Each of the three counties (Pinellas, Pasco, and Hillsborough) are showing increases. When January of 2013 is compared to January of 2014, the increase is actually almost a full month for each county.
While you may think too much inventory is not a good thing, in this case it is a vote for consumer confidence. These numbers tell us that many homeowners who were once in a negative equity position have since escaped that position. The stabilization in their home's equity has resulted in their decision to enter the market as an active listing.
Besides inventory increases, sales have increased in both Pinellas and Hillsborough Counties:
In Pinellas County: 5,448 Single Family Home sales closed in the past six months; an increase over the 5,323 closed last year.
In Hillsborough County: 7,611 Single Family Home sales closed in the past six months; an increase from the same period last year by 430 homes.
We can also report that Short Sales and REOs remain a key component of our market. A Short Sale is a type of real estate transaction in which a homeowner who is experiencing a hardship and in danger of losing their home enters into an agreement with their lender to accept less than what is owed on the house.
An REO (Real estate owned) is a class of property owned by a lender—typically a bank or government agency as a result of an unsuccessful sale at a foreclosure auction. We are seeing an increase of REOs in the market as compared with this time last year, and a reduction in Short Sales.
These facts reveal a good deal of consistent optimism in a market sometimes characterized by divergent trends. If you have any questions about your county, or even the specifics of values, etc. in your neighborhood, feel free to contact me for a complimentary analysis.
https://trinityeastlakerealestate.com/wp-content/uploads/2018/03/LC-WebLogo-340x156-300x138.png
0
0
loricrawford
https://trinityeastlakerealestate.com/wp-content/uploads/2018/03/LC-WebLogo-340x156-300x138.png
loricrawford
2014-01-21 11:04:16
2014-01-21 11:17:37
Florida Real Estate Trends in January 2014