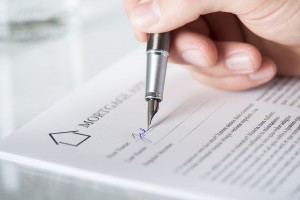 There are many moving parts when it comes to buying a home, but one of the biggest complaints I've gotten as a Realtor is about how confused clients are by mortgage loan documents. Instead of clearly stating financing options, they tend to confuse consumers.
But last month, the Consumer Financial Protection Bureau (CFPB) released their new rules on mortgage servicing, mortgage loan origination compensation, and the mortgage origination process. As part of the "Know Before You Owe" program I believe these will go a long way toward empowering borrowers with the detail they need to make an informed decision.
I've had many clients ask me questions about the loan docs from their lender because they typically struggle when comparison shopping for mortgage products. However, the revised documents are much clearer and offer more of an "at a glance" comparison guide to the pros and cons of a selection of loan options.
Additionally, because the Loan Estimate and Closing Disclosure are very similar in format, they will enable consumers to easily compare the estimate with the final terms of the loan. It will therefore be less likely for the borrower to be blindsided by hidden costs and unwelcome surprises at the closing table.
The revised Closing Disclosure will be particularly advantageous to home buyers. At present, the HUD-1 settlement statement is typically disclosed the day before the closing. Under this new program, a detailed accounting of the transaction will instead be released for their review three days prior to the scheduled closing. This will now allow borrowers some much needed time to actually review final loan terms and costs. They will fortunately now have time to ask important questions and even potentially negotiate some closing costs prior to the closing.
The scheduled effective date is August 1, 2015, but the Consumer Financial Protection Bureau is already working with industry and consumers toward implementation. Coupled with the strong real estate market recovery in many sectors across the country, procedural reforms like these are a big part of consumer confidence and a renewed sense of faith in the mortgage industry overall.
https://trinityeastlakerealestate.com/wp-content/uploads/2018/03/LC-WebLogo-340x156-300x138.png
0
0
loricrawford
https://trinityeastlakerealestate.com/wp-content/uploads/2018/03/LC-WebLogo-340x156-300x138.png
loricrawford
2014-02-19 17:24:09
2014-02-19 17:31:25
Know Before You Owe