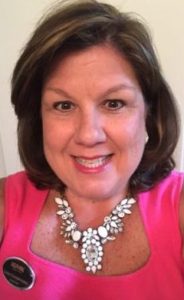 Lori Crawford earned her first real estate license as a resident of the State of Georgia. Because her diligence quickly earned her the respect of clients and peers, the industry awarded Lori "The Rookie of the Year Award" in 1998.
Within her first year, Lori achieved multi-million dollar producer status and continues to maintain that level of achievement.
Accolades include the Coldwell Banker International Diamond Society Award for reaching the top 9% worldwide, and the subsequent honor of the International President's Circle Award for joining the top 5% worldwide. In 2021, Lori was inducted in to the RE/MAX Hall of Fame.
With over 24 years in the real estate industry as a full-time agent, Lori Crawford consistently employs the latest technologies, market research, and business strategies while providing impeccable service.
Her experience and her grace have garnered Lori top tier clients in the Tampa Bay and Gulf Coast Beach areas, and surrounding vicinity.
CERTIFIED Luxury Home Marketing Specialist™ 
In addition to recognition for sales and professional integrity, Lori most recently received her designation as a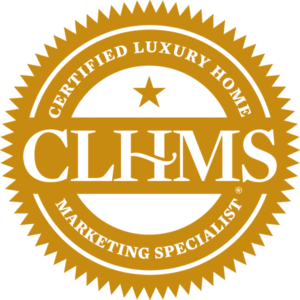 Certified Luxury Home Marketing Specialist™ (CLHMS); evidence of her experience, knowledge, and expertise in high-end residential properties.
According to Diane Hartley, president of The Luxury Home Marketing Institute: "Agents who have earned the CLHMS designation are performing at the highest level in their community. The CLHMS seal is a symbol of distinction. Affluent buyers and sellers from around the world look for this symbol of luxury home knowledge and expertise when putting their trust in a real estate professional."
A unique brand of professionalism and warmth makes Lori Crawford a popular choice to represent both buyers and sellers. She has garnered thousands of personal accolades from clients and is often representing several family members at the same time. Lori's real estate business is primarily referral-based which speaks volumes about the quality of service to which her clients are accustomed.
"I've been in this business a long time and I still love it. Besides all the amazing people I meet, it is so much more. The satisfaction of getting to work together, whether it's helping them discover new neighborhoods to suit needs that have changed, or negotiating an incredible deal that advantages them on multiple levels – I am honored to play this role.
I have the chance to connect with people in all phases of their life as I consult with them on a very personal aspect of it; where they live. There aren't many professions where you get to make this kind of difference to people and their families.
I do admit to a "wanderlust" – travelling is the way I love to spend my time when I am not working. But when you travel a good deal, you know there is nothing like the feeling of coming home. When I work with clients who are moving to Florida from out of state, or even from one county to another, I always want them to feel that way…that they are where they are supposed to be. In that special place where the people they love live."
~ Lori
Platinum Key Service ~ It Opens Doors